This research project monitors lethal violence, conflicts, and human security in Nigeria. It began in July 2006 and is hosted by the French Institute for Research in Africa (IFRA-Nigeria) on the campus of the University of Ibadan since July 2013. NigeriaWatch was supported by the UK's Department for International Development (Dfid) and NSRP (Nigeria Stability and Reconciliation Programme) in 2013-2017. It is now supported by the Japan International Cooperation Agency (JICA), the British Council's Managing Conflict in North East Nigeria (MCN) Programme, the Foundation for Partnership Initiatives in the Niger Delta, the Institut de recherche pour le développement (IRD) and others.
Meet our team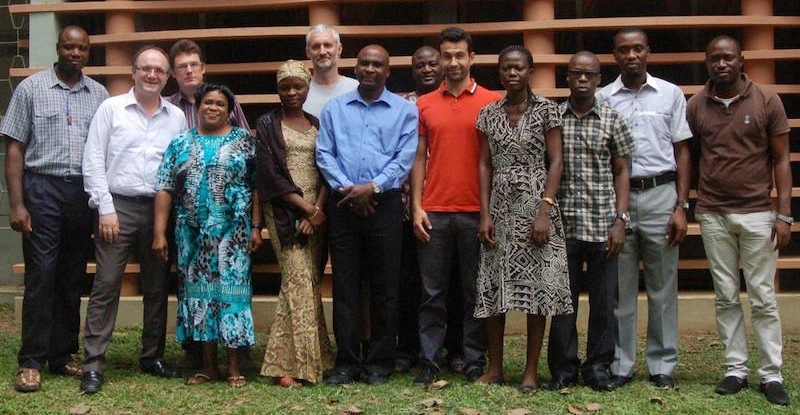 Scientific Director: Marc-Antoine Pérouse de Montclos

A Doctor in Political Science and a senior researcher at the Institut de Recherche pour le Développement (IRD), Marc-Antoine Pérouse de Montclos graduated from the Institut d'Etudes Politiques de Paris (IEP), where he used to teach. He lived several years in Nigeria, South Africa, and Kenya, where he studied forced migrations and specialized on armed conflicts in English-speaking Africa South of the Sahara. He has written several books, including Le Nigeria (1994), Violence et sécurité urbaines (1997), L'aide humanitaire, aide à la guerre ? (2001), Villes et violences en Afrique subsaharienne (2002), Diaspora et terrorisme (2003), Guerres d'aujourd'hui : les vérités qui dérangent (2007), Etats faibles et sécurité privée en Afrique noire (2008), Les humanitaires dans la guerre (2013), La tragédie malienne (2013), Boko Haram: Islamism, Politics, Security, and the State in Nigeria (2014), Crises et migrations dans les pays du Sud (2015), Les ONG à l'épreuve de la critique (2016), Violence, statistics, and the politics of accounting for the dead (2016), Violence in Nigeria: A qualitative and quantitative analysis (2016), L'Afrique, nouvelle frontière du djihad ? (2018), Déconstruire la guerre (2018), La France au Sahel: une guerre perdue (2010), and L'islam d'Afrique: au-delà du djihad (2021).
Nigeria Watch Assistant Coordinator: Vitus Nwankwo Ukoji

Ukoji Vitus is the Assistant Project Coordinator with Nigeria Watch and a PhD Fellow in the Peace and Conflict Studies Department, Institute of African Studies, University of Ibadan where he also bagged his MSc in Peace and Conflict Studies. He has a BSc in Government/Public Administration and belongs to different research and international networks such as IFRA-Nigeria, Society for Peace Studies and Practice, Peace and Security Working Group and International Practitioner Network - Every Casualty. He spent most of his career life in Lagos where he served as Operations Manager (2006/2011), Customer Relations Officer (2005) and Administrative Manager (2003/2004) with Afro Euro Consult LTD.
Nigeria Watch Information retrieval Specialist: Abiola Victoria Ayodokun

Ayodokun Abiola Victoria is an Information Retrieval Specialist with Nigeria Watch. She holds a Master's degree in Peace and Conflicts Studies from the University of Ibadan. She is the co-founder of Tope Consultium, a research consultant and logistics provider firm based in Ibadan. She is a Chartered Mediator and the assistant national coordinator of IFRA-Nigeria Research Fellowship. She specializes in women and environmental insecurity.
Nigeria Watch Information retrieval Specialist: Victor Chinedu Eze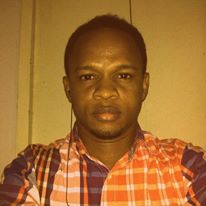 Victor Chinedu Eze is an Information Retrieval Specialist with Nigeria Watch and IFRA research fellow. He holds a Masters degree in Communication and Language Arts, University of Ibadan and a BA in Philosophy, University of Ibadan. He has worked in the Media and some Integrated Marketing Communication (IMC) consultancies at various levels. He is a member of International Communication Association (ICA).
Nigeria Watch Intern: Ms Egbochice Patience Precious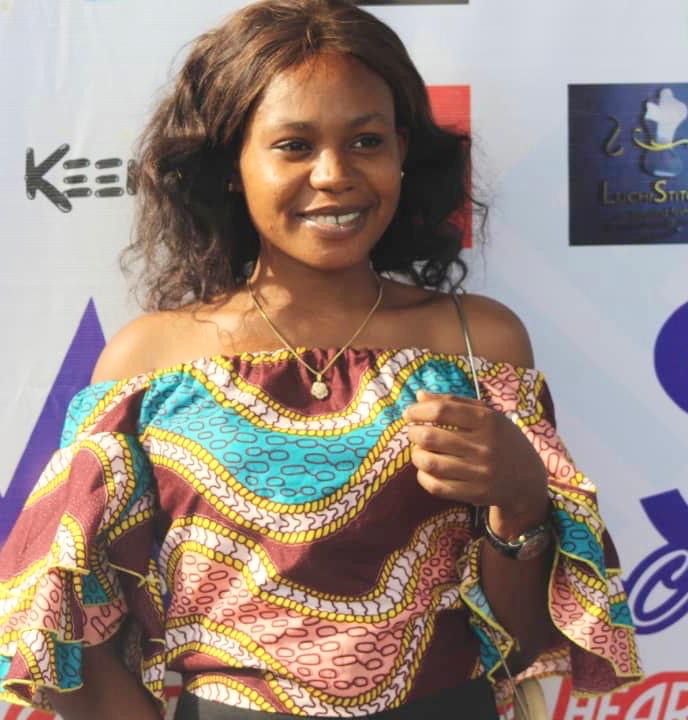 Ms Egbochice Patience Precious is a National Youth Service Corps member serving in IFRA-Nigeria/Nigeria Watch, Institute of African Studies, University of Ibadan, Nigeria. She holds a Higher National Diploma in Mass Communication from Moshood Abiola Polytechnic, Abeokuta, Ogun State. She has worked with Guarantee Trust Bank, Ikorodu, Lagos State, as an intern.